#Bookaday – 11 June 2014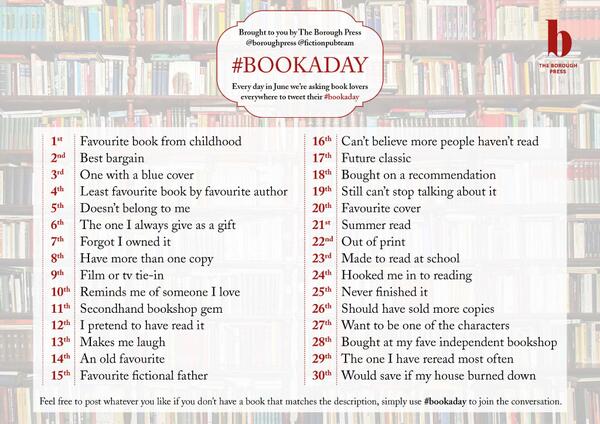 Outside of academic textbooks, I don't think I've ever bought a book secondhand. Inside of academic textbooks are lots of facts and information, but let's not ruin one of my favourite Marx quotes.
Free secondhand books, now that's another story. I seem to have a habit of acquiring those. Even when I joined BookMooch to get rid of some of my books I gathered more in. Some more memorable than others, like the strange prayerbook thrust upon me by a stranger which resulted in my choice of Confirmation name (an odd tale for another time).
When I was 14 my grandfather died. My grandmother passed away three years earlier and now their home was empty. When the time came to clear the house I remember I remember being taken along sometimes. I can't remember if I was there to help, and I don't imagine I was much of a help. I have memories of standing around, trying to stay out of the way of boxes and movement.
I was in my grandfather's bedroom, and I remember opening up a cupboard in the room. It was where the water tank was, essentially an airing cupboard, with some shelves and bedding.
And books. Lots of books.
Books weren't something I remember as being a part of my grandparents' home. I remember the print of a harbour scene that hung above the mantelpiece, boats stranded on a beach at low tide, a row of fisherman's cottages in a neat row by the harbour. I remember the photos of myself and my brothers arranged around the edges of the picture; baby photos, first days at school, playing with toys. I remember the mantelpiece with its odd assortment of knick-knacks: coloured egg cups with gold trims, frightening toby jugs, plastic hippo banks from the Bank of Scotland, anthropomorphised hedgehogs clad like washerwomen going about their daily chores.
I remember all of this, but not books. And for a keen reader, books are always treasure. But that was not the discovery that stays with me. What I remember most is the subject of the books.
I've mentioned before about my odd tastes in reading materials. Ghosts, the paranormal, the fantastic, the supernatural, all of these thrilled me. Soon UFOs and conspiracies ancient and modern joined them. I was just in my teens, and teens naturally rebel against the system. For me the system was reality. I rejected established orders and allowed myself to believe that there were "real truths" that were being hidden, and so I swiftly swallowed a multitude of urban myths, conspiracy theories and alternative histories, believing the fantasies as though they were indisputable facts.
These books were of this world. The Holy Blood and the Holy Grail and The Messianic Legacy by Baigent, Leigh and Lincoln, The Holy Place by Lincoln, The Dead Sea Scrolls Deception by Baigent and Leigh, and some older book from the 1960s I can't remember the title of, but in a similar vein. Essentially what I imagine Dan Brown's research looked like.
Here were books on topics that I could have talked for hours on. Books that my grandfather had bought, and clearly read, as there were annotations in each one. Had I known, these were things we could have talked together about. I was too young to know how to engage with him, too young to appreciate that this was a man with his own mind, his own thoughts. It's something I regret, that I never got to know my grandfather better and to speak to him properly. But through these books there was a shared connection, a common interest. I don't even know if my grandfather believed in these conspiracies, as I did then, or whether he found it fascinating such conspiracies arise and are spread, as I do now. But I know that side of my grandfather, the side I never knew in his life, lives on in me.